Georgia fabric uniqueness of Netto
Georgia Fabric (JJ) possesses light, soft net structure, offering a clear, airy feel while allowing excellent airflow and does not collect heat within. It is loomed in modern machinery unique to Netto.

Product description of TWIN BELL
Poly fabric roof : Beautifully patterned poly fabric roof.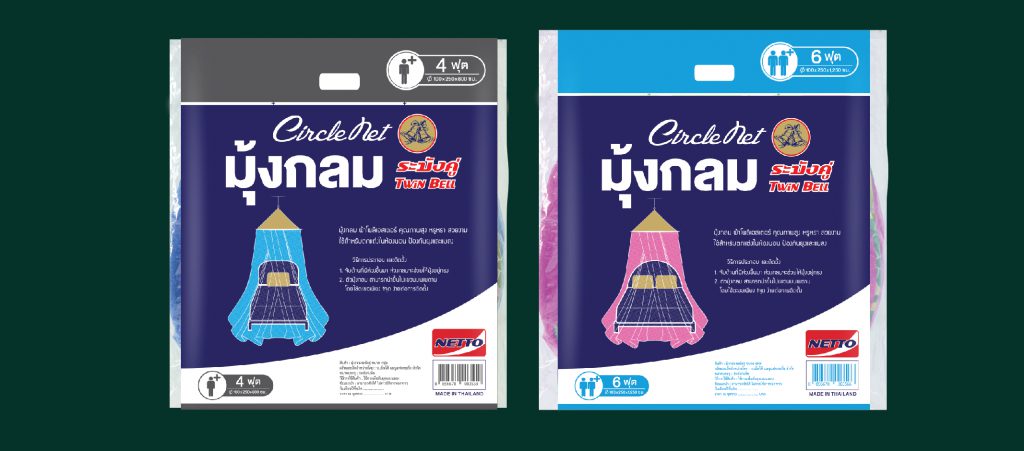 TWIN BELL : Poly fabric roof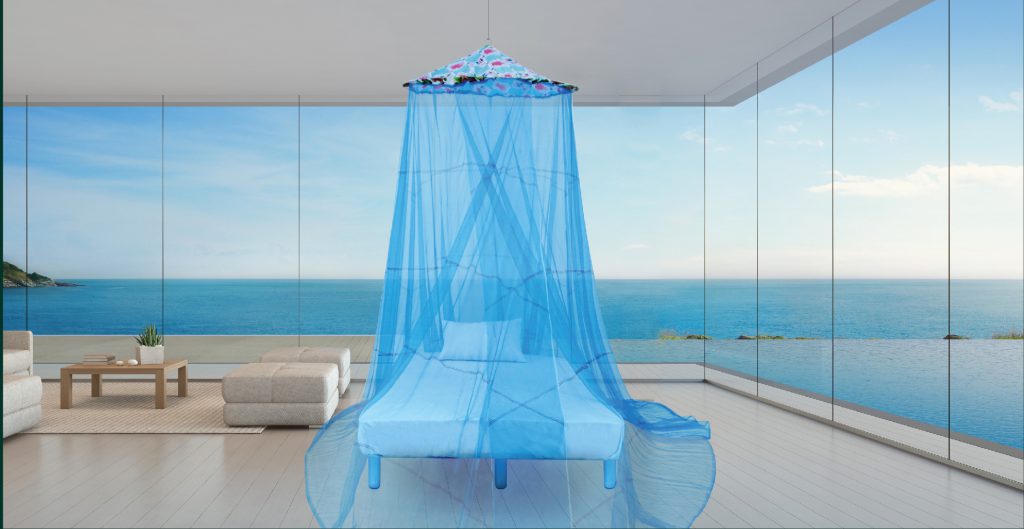 Roof: Attractive patterned poly fabric.
Poly fabric roof: Dust prevention and light filtering.
Circular mosquito net with Georgia Fabric (JJ).
Excellent ventilation. Dry quickly. Perfume-scented.
Great at blocking off small mosquitos and other bugs.
Available from 1-person to 2-person sizes and 4 colors.